Your trusted local plumber.
When you need a plumber, you need someone you can trust. We are proud to have over 30 years of combined plumbing and remodeling experience in our community. We are highly motivated, obsessed with quality and efficiency, and we treat your home or business as if it were our own. Our business model and success is built on honesty, integrity, and reliability. Learn more about the products and services we offer, and contact us today!
Serving Lansing, East Lansing, Mason, Dewitt, Bath, St. Johns, and all of Mid-Michigan. Thousands of homes and businesses have trusted our team for their plumbing services. Whether it's a plumbing emergency, regular maintenance, installing a new toilet or fixture, or bathroom remodels, join the thousands that have put their trust in Miteff Plumbing.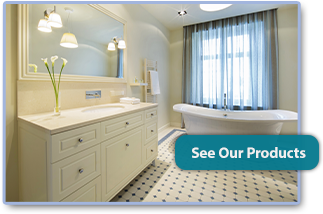 Our Mission
To be obsessed with quality while serving our customers and providing our employees a work environment which promotes leadership and growth.
Core Purpose
To exemplify truth and integrity with everyone we serve.
Company Values
Honesty- To provide honest solutions for all.
Quality of life- To do our part to provide an improved quality of life for our customers and employees.
Keep it local- To help support our local communities whenever possible.